Famous Pigeon Racers and Their Achievements
For centuries, pigeon racing has been a popular sport among pigeon lovers and people in general. By capturing the hearts of many, this sport has even become a profession for many.
Pigeon racing is basically a sport where a specially trained pigeon flies back to its loft as quickly as possible after being released. There are quite a few pigeon racers who become glorious for their extraordinary achievements. They used different breeds of pigeons, and some of them are still into this sport.
Having said all this, many people don't know much about famous pigeon racers and their achievements, which we are going to explore today!
The Achievements of Janssen, Houben, and Koopman
Famous pigeon racers have contributed a lot to their success. Janssen, Houben, and Koopman are some of those names. Let's get to know a brief about their histories and achievements.
Janssen Strain
Without a doubt, the Jansen Brothers developed a strain that is the best in the history of pigeon racing. This loft originates from Arendonk, Belgium. The original founder was Henri Janssen, who founded this loft in 1872. His two sons, Louis and Jules, continued this pigeon racing hobby after his death. 
The Janssen loft is categorized into 4 sections, where 2 sections were included in the breeding pigeon and another 2 belonged to the widowhood category. Their loft held a special position in the widowhood system for proving spectacular speed, endurance, and intelligence.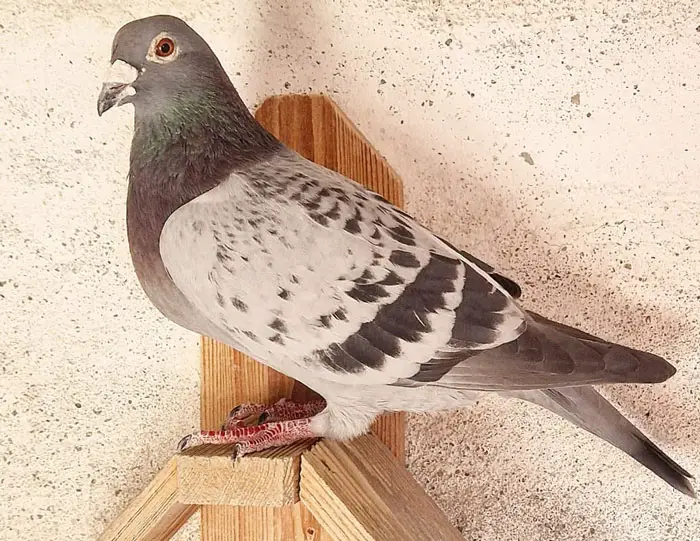 Achievements: 
Jansen Brothers have become legends by winning many races in Belgium, the Netherlands, and so on.
They achieved the 1st position more than 60 times in various races from 1935 to 1939.
Their pigeons again held the top position in various races from 1945 to 1951.
Their "Halve Fabry" strain had been in the pigeon racing industry for over 70 years.
Pigeons like the "Grandson Klamper", "Zoon Septemberman", "Braaf Blauw", and "Schone Geschelpte Janssen" are still some of the demanded pigeons among fanciers. 
Houben Strain
This is one of the oldest lineages in Europe. The whole Houben family is somehow responsible for holding on to the reputation of this pigeon loft. This was all started back in 1920 in Belgium by Gerard Itegem. They have been racing pigeons for over 50 years, which is the longest trajectory in history. 
The Houben loft is divided into two sections, the breeding pigeons and the racing pigeons. They have some prestigious pigeons in their line that have won many championships throughout Belgium. 
Achievements: 
Queen L. and Oklahoma are two honorable mentions for their remarkable performance in the following: 
Queen L. won the National La Souterraine in 2004.
Queen L. stood 1st on National of Bordeaux in 2013.
Queen L. became 2nd on National of Bordeaux in 2013.
Oklahoma became 1st on AS Long Distance Pigeon in 2013.
Oklahoma gained the 1st position for the National AS Long Distance Pigeon in 2013. 
Oklahoma stood 3rd on the Best Young Pigeon according to the PIPA Ranking 2013.
Koopman Strain
Gerard Koopman is another famous name in pigeon racing. He is best known for his extraordinary skills in breeding. To describe his success in one word, we would say he has had a successful career of 80 years in Dutch pigeon racing. This made the Koopman lineage quite famous, even today. 
Achievements: 
Gerard Koopman His loft is reputed for winning numerous championships in the Netherlands. This includes:
Winning the prestigious National Day Championship in 1981. 
Producing some of the famous racing pigeons like the Mister Ermerveen, Yi Min, Judy, and WonderLady, which were all from the Ermerveen disciples. 
In 1997, his pigeons represented Netherlands at the Basel Olympiad.
Factors Contributing to the Success of Famous Pigeon Racers
Several factors contributed a lot to the success of the famous pigeon fanciers. These are some of the success factors: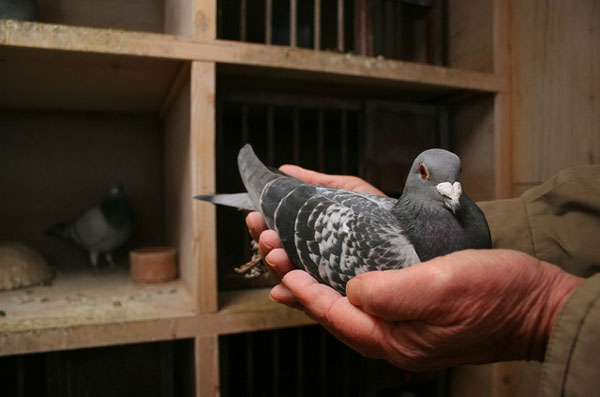 A deep passion for pigeon racing sport. Driven by this passion, they put in a lot of hard work and dedication to excel.  
A strong understanding of the genetics of pigeons. Therefore, they were able to develop breeding pigeons with exceptional qualities. 
The ability to train the pigeons effectively. To ensure the pigeons stay ahead of the competition, they spent a lot of time and effort training them. 
A keen sense of timing to release the pigeons. They could define the most opportune moment to release the pigeons to obtain maximum speed and efficiency. 
Extensive knowledge and experience in pigeon racing. Many years of racing had made them see different scenarios, which allowed them to make the right decision and strategy at the right time. 
Famous Pigeon Racers of Today
Compared to the old times, the number of reputable pigeon racers is decreasing these days. But that doesn't mean there aren't any. In fact, you will find many pigeon fanciers making names for themselves. Hence, they are helping maintain the tradition of pigeon racing.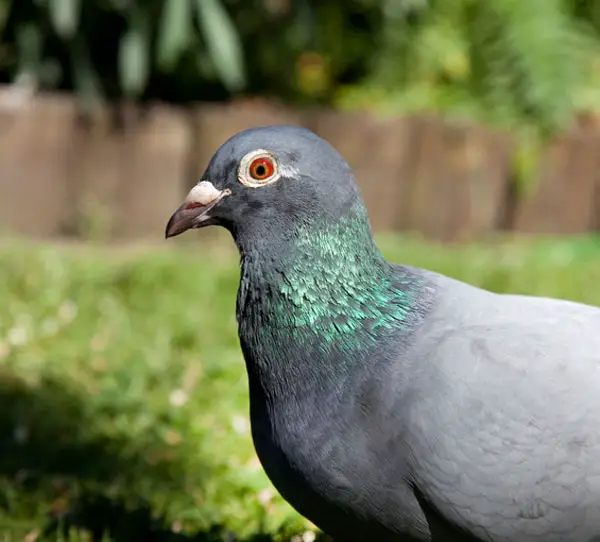 Dirk Van Den Bulck 
He is one of the most well-known racers in current times. With some exceptional pigeons, he has been making waves in the racing world. He has won many prizes in various pigeon racing championships all over Belgium.
Andreas Drapa 
Another famous name from Germany is Andreas Drapa. Not only has he won several local championships, but he has also made a name for himself in international races. 
Terry Bradshaw 
He is a famous American NFL player, renowned for winning the Super Bowl championship 4 times for the Pittsburgh Steelers. He also showed a genuine passion for racing pigeons.
Zhang Jian
Although pigeon racing started in Europe, there are many famous racers like Zhang Jian in countries like China. He was the true owner of the famous pigeon Armando, which was sold for 1.25 million euros to a Chinese bidder. It was recognized by PIPA as the greatest long-distance racing pigeon ever. 
Mike Tyson
Not to mention the heavyweight boxing champion of the world, Mike Tyson, who was also a famous pigeon fancier. This boxer was fond of pigeons since he was only 9 years old. This led him to collect about 1000 birds. 
Just like the above examples, history has seen many contemporary pigeon racers from time to time. To know more, watching the following video will help,
Notable Accomplishments of Contemporary Pigeon Racers
Contemporary pigeon racers have made many notable accomplishments in recent years. One of the most impressive ones was the 2019 auction, where the victorious Armando (a Belgian racing pigeon) was sold for a record-breaking 1.25 million euros.
Armando was considered one of the best racing pigeons of all time for his exceptional speed and endurance. It has also won numerous major races in Belgium.
Winning the 2020 Olympiad by the Belgian team is another notable accomplishment. Bart Geerinckx did a remarkable job leading the team to win the gold medal in the overall competition.
In the realm of pigeon racing, the Leideman family's three pillars achieved a considerable reputation. The birth of the Liedemann brand; 'Dutch Design,' has become the greatest all-rounder family in the Netherlands.
The Legacy of Famous Pigeon Racers
In view of cultivating passion, innovation, and dedication to the sport of pigeon racing, the legacy of famous racers knows no bounds. They have left an indelible mark on the world of pigeon racing. And their accomplishments continue to inspire the next generation of pigeon fanciers. 
Many still study the breeding techniques and training methods of the famous pigeon racers. This study has been highlighted in many journals and magazines so that it can be emulated by others. Moreover, their influence and achievements helped elevate pigeon racing to the next level. As a result, the sport has not lost much of its appeal to attract more enthusiasts.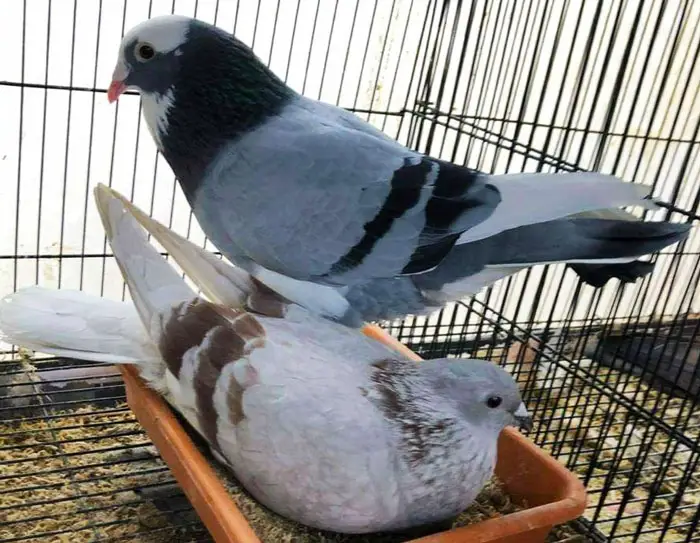 Future of Pigeon Racing
After reading the legacy, it is clear to everyone that pigeon racing has a bright future. People never seem to lack the joy and challenges of this sport. This sport is becoming more competitive and sophisticated than ever before with the advancement in breeding techniques and racing strategies. 
However, there are some implications for ethics in this unique sport. Moreover, the welfare of racing pigeons is also a matter of concern. Pigeon racers should give priority to taking care of the birds and conducting the race in an ethical manner.
Exploring the world of pigeon racing can be fascinating, especially when learning about famous pigeon racers who have left their mark on the sport. Our article on
the impact of technology on pigeon racing
delves into how advancements in technology have transformed the way races are conducted and pigeons are trained. Additionally, understanding the pigeon racing loft is crucial for the success of any pigeon racing enthusiast. Our article on
understanding the pigeon racing loft
provides insights into the design, layout, and key elements of a well-designed loft. Whether you're interested in the technological aspects or the physical environment of pigeon racing, these articles will expand your knowledge and enhance your appreciation for this unique sport.
Conclusion
If you have come this far, you should be familiar with the famous pigeon racers and their achievements by now. For decades, they have made significant contributions to this sport. They sacrificed everything they could in order to establish an eternal legacy that would continue to motivate future generations of pigeon racers. 
New pigeon fanciers are inspired by their breeding techniques, training methods, and racing techniques. We hope the new generation will remain committed to the welfare of pigeons and to the ethical management of this beautiful sport.